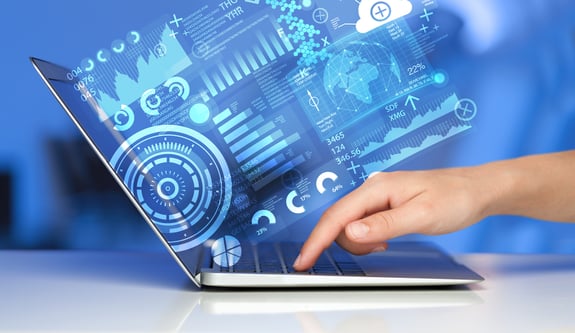 Hakukoneoptimointi HINNASTO
SEO on kuukausien projekti ja siinä pitää hyödyntää teknologiaa. SEO edellyttää myös laaja-alaista kokemusta sisällöstä, kanavista , kilpailusta sekä strategista ajattelua. Cocolla on monta toimintamallia valmiina. Tutustu tämän sivun vaihtoehtoihin tai kysy suoraan meidän asiantuntijalta.
LATAA SEO-OPAS
Aloita hakusanatutkimuksella ja löydä omat teemat. Optimoi sivujen metatiedot ja rakenna vetovoimaiset otsikot. Opas on englanninkielinen ja SEMrush:n tekemä. Katso video. Videon lopusta löytyy linkki oppaan lataussivulle!
Kirjoita SEO-optimoidusti ja tee tekstistä helposti luettavaa.
Lisää visuaalisia elementtejä ja optimoi kuvien alt-tekstit.
Katso erityisesti 8 sivun "SEO Topic Cluster" -malli
URL:n rakenne ja luettavuus on tärkeää. Muista sisäinen linkitys!
MILLAISIA TULOKSIA SEO TUOTTAA?
Dataa syntyy koko ajan ja sitä pitää analysoida aktiivisesti. Diagnoosi on haastavampi osuus. Siksi kysymmekin usein: Miksi tämä mittari toimii niin, kuin se tekee? Tämä tarkoittaa, että datasta on osattava löytää trendit ja tulkita eri toimenpiteiden vaikutuksia niin, että tiedetään, mitä pitää tehdä seuraavaksi. Näin syntyy synteesi: Tiedetään missä ollaan ja millä toimenpiteillä päästään haluttuun suuntaan.
Miten palveleva SEO-toimisto luo hakukoneoptimoinnilla kasvua?
1
VERKKOSIVUIHIN TEHOA
Kun tiedetään mikä ei toimi ja missä on teknisiä haasteita, rikkoutuneita linkkejä tai huonoa seuraa. On aika tehdä toimenpiteitä ja duunata tekninen puoli kuntoon.
2
KILPAILIJOILTA OPPIMINEN
Kuka on voittaja Google hakutuloksissa? Kun se on selvillä, miten parannetaan mittareita? Esim. Visibility, share of voice, position tracking.
3
SISÄLLÖSTÄ VOIMAA
SEO-template luo tehokkuutta ja systematiikkaa ja vastaa kysymykseen, miksi ja millä teemalla haluamme tulla löydetyksi Google 100 hakutuloksista?
4
KANAVAT KUNTOON
Monikanavaisuus on rikkautta ja voimaa. Miten sinä jaat sisällöt, teemat ja hakusanat ansaittuun tai ostettuun kanavaan? Kumpi tuo rahaa enemmän?
MITÄ SEO-INVESTOINTI MAKSAA?
Voit tilata Cocon palvelut kolmen kuukauden tai kuuden kuukauden jaksoissa. Jos haluat hyödyntää alennuksen tee 6 kuukauden sopimus. Valitse palvelutaso, mikä tukee parhaiten yrityksesi kasvua. Palvelut on kuvattu englanniksi. Palvelemme asiakkaita kansallisesti ja kansainvälisesti. Hintoihin lisätään alv 24 %.
SEO BASIC
SEO-toimiston peruspalvelut. Kolmessa kuukaudessa perusasiat kuntoon!
SEO-toimiston peruspalvelut. Kuudessa kuukaudessa merkittävä kehitys.
SEO PROFESSIONAL
Peruspalvelut ja verkkosivuston kehittäminen käyntiin.
Peruspalvelujen ja verkkosivuston optimoinnin kautta selkeä kasvu löydettävyyteen.
SEO GROWTH
Peruspalvelut, verkkosivuston optimointi, sisältömarkkinointi ja markkina-analyysi alkuun.
Peruspalvelut, verkkosivuston optimointi, sisältömarkkinointi ja markkina-analyysin kautta entistä tarkempaa SEO-optimointia.
SEO DASHBOARD FOR YOUR GROWTH
SEO Dashboard is a analytics report that provides quick insights into what's currently going on. For reporting we need your Google Search Console and Google Account setup.
Organic keywords
The number of keywords bringing users to an analyzed domain via Google's top 100 organic search results.
Identify and Map Search Intent
Identify keyword intent: Informational, navigational, commercial or transactional
Competitors Review
We will make Market Explorer Overview and explore your industry and find your competitors.
Keyword Manager list
The Keyword Manager provides a deeper analysis of keywords at a time: Total monthly volume and avarage keyword difficulty.
Position Tracking
Position Tracking lets you track a website's daily rankings for a custom set of target keywords.
SITE AUDIT OF YOUR WEBSITE
Site Audit is a powerful website crawler that allows you to analyze the health of a website. It will provide you with a list of issues that makes it easy to see where exactly a website is struggling. Fixing these issues will help boost the SEO of a website.
Site Health Score weekly Audit
The Site Health Score is based on the number of errors and warnings found on your site, and their uniqueness. The higher the score, the fewer problems your site has, and the better it is optimized for search engines.
On Page SEO Checker
On Page SEO Checker offers a complete and structured list of things you could do to improve the ranks of pages on your website. Our precise optimization ideas are based on the top 10 real-time competitors for each of your target keywords.
Find Questions People Ask
Levarage SERP features like the people also ask (PAA) box to find out what your users actually want to know.
Top-Performing Articles
We help you to optimize webpage content: H1 length & type, Heading depth, Content length, Images, videos, lists ...
NEXT LEVEL OF CONTENT MARKETING
This service makes it easy to create and improve your existing content plan, find content gaps, or research, help writing and audit content. These efforts can save you both time and money.
Topic Research
We analyze your rivals' content and give you ideas to write winning content.
Creating and Optimizing Content
Create SEO-friendly content briefs that will lead to content loved by both people and search engines - We make SEO Content Template from your Topic clusters and help content Audit with SEO Writing Assistant.
Content Audit
We make audit of your website's content using real-time metrics from SEMrush, Google Analytics, and Google Search Console.
EXPLORE YOUR MARKET
Choose your area for market analysis: explore industry or organic search competitors, or create a custom list of competitors.
Market Explore Report
With the Market Explorer Report, you can fully dive into a niche and understand the audience you want to target. This tool makes it easy to benchmark how your site compares to the competition and get a better understanding of any market.
Planning Content Marketing Funnel
Measuring Content Success and Formats at Each Stage of a funnel: Top of the funnel, Middle of the Funnel and Bottom of the Funnel.
GOOGLE ADVERTISING FULL SERVICE - ASK QUOTE!
Coco Advertising Service is your one-stop shop for planning a Google Ads campaign. We have tools and ways to research your niche, study your competitors' past campaigns, and set up your own advertising strategy with keyword lists and ads.
Competitive Analysis
The first step in running a successful advertising campaign is to analyze your competition. This means you are going to want to dive deep into our tools that show you how your competitors are running their campaigns. You'll see everything from the keywords they are bidding on to the ad copy they are using for their ads.
Keyword Research
After identifying what your competition is doing you are going to want to look for your own set of keywords that are going to bring you the most bang for your buck. To uncover the best target keywords for your campaign and improve existing campaigns, try out our numerous keyword research reports.
Ad Research
After analyzing your competition and finding the best keywords to target, the last step is creating ads to engage your audience. PLA and Display Advertising reports will allow you to analyze the visual aspects of your competitor's advertising strategy.
*Coco Invest Oy on SEMrush Agency Partner
DIGISTRATEGIN BLOGILTA
Miten hakukoneoptimoidaan, tehdään asiakaspolkuja sekä noustaan seuraavalle tasolle digimarkkinoinnissa? Blogilta löytyy vastauksia. Nauti!